The 15 Best Surf Spots in the United Kingdom
The go-to resource for planning your surf camps. Find all you need to know about the top destinations and take your surfing to new heights.
Discover Surf Camps now
When we think of great surfing destinations, most of us picture of a place where the sun is shining pretty much all the time, with palm-fringed beaches, nice weather, and warm water, right?
The United Kingdom may not exactly tick these boxes, but it is home to hundreds of outstanding surf spots and coastal scenery that are nothing short of amazing.
Autumn is the best time to surf in the UK, as the water temperatures are milder, the swell is remarkably consistent, and the crowds are thinner. However, you'll find quality waves from September all the way through May. As long as you don't mind the cold water, of course.
On the other hand, summer receives mellow waves that are great for beginners. The beaches are indeed more crowded, but the overall vibes are amazing during this time of year.
To help you in your search for great waves, here are the best surf spots in the United Kingdom:
Fistral Beach, Newquay, England
Fistral Beach in Newquay is the heart and soul of UK surfing. It hosts annual surfing competitions. Plus, the British Surfing Association, the Newquay Boardriders Club, and the Newquay Surf Life Saving Club are all based here, which should give you an idea of how much surfing goes on there. Not to mention that the famous Boardmasters Festival is held here each year.
Watergate Bay, Newquay, England
In Cornwall, Watergate Bay Beach is a superb beach for beginners. Although it can be quite crowded when the high tide approaches, it's a beginner surf spot you shouldn't miss! It picks up good swell from the Atlantic and it's also a good kitesurfing destination. It's also one of the best places to learn to surf in the UK, as the waves are mellow and there are plenty of surf schools around.
Porth Neigwl, Wales
Also known as Hell's Mouth, Porth Neigwl is is by far the most popular and well-known surfing destination in Wales. Located on the Llŷn Peninsula in North Wales, this surf spot is recommended for intermediate and advanced surfers. This means that only if you know the basics and are comfortable catching unbroken waves by yourself, should you give Porth Neigwl a try.
Luckily, there's enough room for everyone, as the beach is four miles long (6.5km)!
» Sharpen your surfing skills. Learn how to read a wave. The right way!
Pease Bay, Scotland
Image credit: Michael Hutchins
Pease Bay is located in Dunbar, Scotland and it offers excellent conditions for beginners surfers. The water is cold pretty much all year round and, therefore, a full wetsuit is necessary. What's great about Pease Bay is that you can stay right on the beach, where there is a large caravan park.
Gower Peninsula Beaches, Wales
Jan Etherington of the Telegraph UK says that Gower Peninsula is "home to some of Britain's best coastal scenery". Aside from the gorgeous landscape, there are numerous friendly waves for beginners and intermediate surfers. The only downside is the cold water and air temperatures. Even in summer, they don't make a surfer or a swimmer happy. But that's a small price to pay for such a spectacular surf spot.
Llangennith Beach, Swansea, Wales
The small village of Llangennith has an excellent beach for beginner surfers and it is one of the most popular surf destinations in Wales. Thanks to its awesome breaks, it does run the risk of being a bit crowded, but the beach itself is three miles long (5km), so you might still get the chance to find a spot for yourself.
You can find Saltburn Beach, a great beginner surfing destination, in the seaside resort of Saltburn-by-the-Sea in North Yorkshire, England. What makes Saltburn Beach a great surf spot is the fact that it's protected from the wind by the headland of Huntcliff and it faces north, which means that it picks up awesome swell.
Bantham Beach, South Devon, England
Another great spot for intermediate surfers, Bantham Beach is located in the small coastal village of Bantham, South Devon, England. According to the beach's website, "Bantham Surfing Academy's highly experienced and British Surfing Association qualified instructors provide professional tuition and coaching for beginners through to advanced levels in a safe and friendly environment on the beautiful Bantham Beach."
Croyde Bay Beach, Devon, England
Croyde Bay Beach is a spectacular surf spot for intermediate and advanced surfers located near the city of Northam in Devon, England. Being a remarkably consistent spot, it tends to get crowded.
Thurso East, Scotland
Image credit: Dylan Fogarty-MacDonald
Thurso East is on any avid surfer's bucket list. After all, it's considered one of the best surfing destinations in Europe. Located in Scotland, Thurso East is, without a doubt, the best advanced surf spot in Scotland and one of the best in Europe!
Freshwater West Beach, Wales
Freshwater West is the spot in Wales for advanced surfers. People from all over the UK and from across the world come to this place with their own eyes, famous for its gnarly peaks. You need permission to surf here because there is a firing range close by, so make sure you abide by the rules. Also, keep in mind that this one's not for beginners. Sounds scary? It is, and the waves are scary good!
Bournemouth Beach, England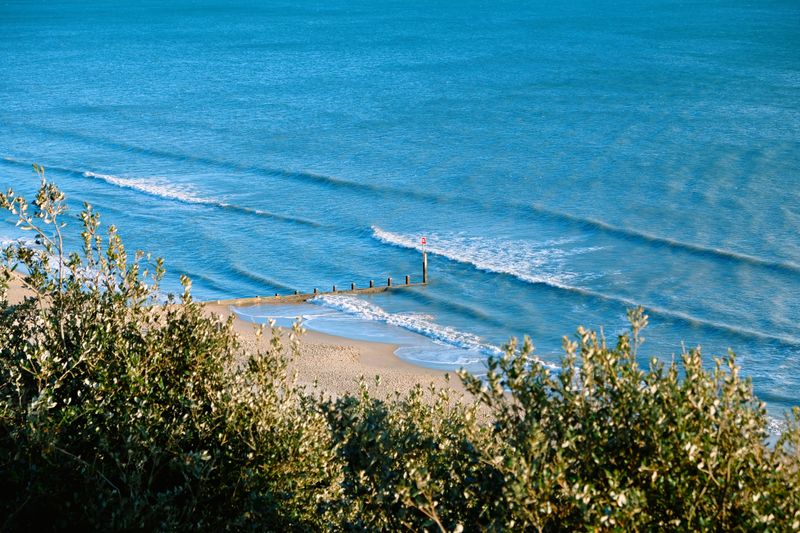 Bournemouth Beach is located in the city of Bournemouth, a large coastal city in southern England and a perfect spot for intermediate surfers. Even though the government's investment of £3million to create an artificial reef wasn't a success, Mother Nature's creation is still there and you can find great surf at Bournemouth.
Polzeath Beach, England
The small seaside resort of Polzeath, in Cornwall, is home to one of England's best surfing beaches, accessible for all levels. The water here is so superb, that the Marine Conservation Society Good Beach Guide recommended the beach as having excellent water quality. With that in mind, you're sure to have great surf sessions, as well as a great dip in the water!
Cayton Bay Beach, England
Located 3 miles (5km) south of Scarborough, Cayton Bay Beach is a pristine beach for all levels of surfers. It's a particularly good spot to learn how to surf and the area is filled with great restaurants and stunning scenery. Cayton Bay Beach is one of the best up-and-coming surf spots in England, so visit before it becomes too popular!
Sennen Cove Beach, England
Sennen Cove Beach is a small beach in the tiny village of Sennen Cove, England. A great spot for intermediate surfers, Sennen Cove offers very reliable waves. With only around 200 inhabitants in the village, you'll be sure to have the beach to yourself and only a handful of other surfers. Please take note that surfing here at high tide should be avoided.
*Cover image credit: Swell Yoga
---
Did these spectacular spots whet your surfing appetite? Join a surf camp in the UK and check them out yourself!