Top 30 Surf Blogs for Surfers and Water Sports Enthusiasts
The go-to resource for planning your surf camps. Find all you need to know about the top destinations and take your surfing to new heights.
Discover Surf Camps now
Surf legend Philip Edwards, credited with being the first professional surfer and making the first signature surfboard in the world, famously said that "The best surfer out there is the one having the most fun". We strongly agree with him and we also believe that surfing is so much more than just a sport; it is a lifestyle and, for some, a religion.
To honor the surf lifestyle, we are proud to present our top 30 favorite surf blogs. We hope these blogs will serve as so much more than just inspiration for you; that they motivate you to either start surfing or continue on this wonderful road. We also hope that these blogs bring joy to you and that you will come to love surfing even more after browsing through them. Read on and make sure you bookmark the ones you love!
Photo credit: blog.greatventuresurfco.com
The motto of this great surf blog is "a community making waves," which is quite accurate. They have a plethora of followers and we absolutely love them! The bloggers on Great Venture Surf Co. are passionate about surfing and traveling, and what makes them an authority on these two matters, is that they do a lot of both. You won't find any fluff pieces here, just good information on traveling and surfing, great photos and videos and a passionate team that loves sharing their knowledge with the world!
If you read the 'about me' section of the Bali and Indo Surf Stories blog, you'll probably fall in love with the owner of the blog, just like we did. How could you not love someone who describes themselves as "A grumpy, balding, middle-aged man, but once upon a time, I was a golden-haired surfer boy who had the great good fortune of being born in Bali in 1956"? The blog is chock-full of precious surfing information, advice, and news. We highly recommend you spend some time on it, you won't regret it!
Photo credit: saltinmyhair.com
Salt in my hair is pure feminism. Marie, Kamila, Hana, and Tina are the four German women behind Salt in my hair, one of the most popular surf blogs out there. They write about all things surf, but also about travel and yoga. The photography on their blog is stunning and their insights are always valuable and inspiring. From tips on how to make a Moroccan tagine to traveling in Indonesia, this mixed language (English and German) blog will take you on a journey that will delight you!
Photo credit: kitesurfersblog.com
If kitesurfing is your thing, then Kitesurfers Blog is a must-read! It is a kitesurfing and travel blog that focuses on kitesurfing news, photos, and stunning kitesurfing videos. One of the things we love the most about this blog is their complete info sheet on kitesurfing; it has everything you need to know about the sport, from its history to kite types, harnesses, and popular kitesurfers. This blog is truly a precious gem that needs to be appreciated and also thoroughly explored.
If you crave the latest tips, tricks, and news in the windsurfing world, then Pritchard Windsurfing will satisfy that craving! Matt and Kevin are two windsurfers with decades of experience between them; they are two people with authority in the windsurfing world, which makes them extremely qualified to give tips and tricks on windsurfing.
Photo credit: cisurfboards.com
Channel Island Surfboards' website has one of the best surfing blog sections on the Internet. Aside from the fact that the section is updated regularly, it offers so much information on surfing events, surfers, and everything surf related, that you simply cannot afford to ignore it. We highly recommend bookmarking it and checking it out frequently, as you never know what you might miss!
---
What inspires you to surf? Let us know. Take the survey!
---
Photo credit: encyclopediaofsurfing.com
This particular surfing blog is a stunning fountain of information about surfing in the good old days: surfer icons, competitions that are long gone, lesser-known surfers and so much more. It's a place that reminds each and every one of us how wonderful the surfing scene has been and how much it has changed in the past two decades. It's a place where surf enthusiasts will enjoy getting lost in!
While Backpacker Banter isn't a surfing blog per se, it does have great surfing articles that all surf lovers can appreciate and find inspiring. The man behind the blog, Chris, describes himself as " a surfer, a photographer, traveler, and ocean lover," which sounds an awful lot like what so many of us can identify with. Follow Chris on his adventures and you will get a good dose of surfing that will surely inspire and delight you.
Photo credit: simple-voyage.com
Simple Voyage is an adventure and surf blog that will captivate and inspire you. Léa Brassy and Vincent Colliard, both 30, are surfers, sailors, adventurers, and explorers. They're the type of folks who inspire people, without trying too hard. They post lots of surf photos and detail their expeditions from around the world. If you need people to inspire and motivate you, Léa and Vincent are the ones for you!
The blog Surf Nation was born following the success of the book Surf Nation: In Search of the Fast Lefts and Hollow Rights of Britain and Ireland by Alex Wade. Wade is a writer, freelance journalist, media lawyer and lecturer. His blog will surely provide great insight into the surf scene in Britain and surfing in Ireland.
Photo credit: Lisa Haase / nesurf.com
N.E. Surf is the place to get your information on surfing contests and news from New England. In their own words, " N.E.Surf is dedicated to serving New England's surfing and wave riding community while providing high quality, surfing-inspired, and earth-friendly products to people everywhere. We maximize the use of sources from New England and the USA."
There aren't many windsurfing blogs out there, which is why Windsurf Blog is so precious. We wish it was more regularly updated, but even so, it's a great windsurfing blog! What we absolutely love about this blog is that it is a valuable source of windsurfing news and anything windsurfing related. Check it out if windsurfing is what makes your world go round!
Photo credit: youngwisetails.com
The young guys from Young Wise Tails are so inspiring! They are Conner and Parker, two surfers and budding directors, who love sharing their experiences with the world. They've already completed three short films and all are up on their website. For their third movie, Wildfire, they went to Indonesia with Jay Davies and Yadin Nicol, where they experienced "good surf and good vibes all around!" It is an inspiring movie that you simply must see!
In their own words, "360Guide was born from a passion for action sports, passion for writing and interest in the Internet. We have been snowboarding and surfing for a long time. We also enjoy wakeboarding and mountain biking and actually, any sport that gives you adrenaline, soul, lifestyle, puts you outside and connects you with nature." How can you not be inspired by people who think like this? Also, we absolutely love the blog section of their website, as it gives a wonderful insight into the world of surfing.
Photo credit: wakeupstoked.com
Miriam is a 28-year-old German who, as she puts it, threw her life away to go on a "kitesurf-around-the-world-trip." This is a stunning blog, filled to the brim with precious information about kitesurfing, kitesurf hacks, and kitesurf travels. If you need more motivation to go visit her blog, here are 10 reasons why kitesurfing will make you happier. Spoiler alert, she's completely right!
Photo credit: wikipedia.org
The editor of The Peconic Puffin was a contributor to Windsurfing Magazine from 1996 to 2001, and still sometimes writes for Windsurfing, The New England Windsurfing Journal and other windsurfing magazines. This blog started out as a weekly newspaper in 1993 and focused on a group of windsurfers who shared a summer house called the Puffin House on the Peconic bays of Long Island. Take it from us, if windsurfing is your thing, then The Peconic Puffin is a must-follow blog!
Devon is the woman behind The Tale of a Mermaid, and what a woman she is! She's a mother, a writer, and a surfer, and from the looks of it, she's awesome at all of them. She is a wonderful storyteller and we could sit and read her posts all day long; she masterfully combines family life with surfing and she truly is an inspiring individual. Visit Devon over at her blog and we assure you that you'll love her!
The Surfboard Man is Chase Miller, director of marketing, photographer, and surf lifestyle blogger. What makes his blog one of the best surf blogs out there is his very observant eye and great writing skills. He makes pertinent observations and analysis that are eye-opening. He's written over 1,000 articles for The Surfboard Man. We highly recommend you follow Chase on his awesome blog!
Photo credit: saltybeards.com
Salty Beards is a surfing blog that has some of the best surfing photos on the internet. Just look at this photo and tell us it doesn't make you crave being in the ocean, with just your board at sunset! They also have an online store where you can buy Salty Beards products, from T-shirts to hats, lip balms, and wallets. Their Instagram account is also very cool, so drop by and say hello!
Tasha and Ryan are the two adventurers behind Turf to Surf. They did something so many of us dream to do: bought a boat (a 2015 Fountaine-Pajot Helia 44 which they cheekily named Cheeky Monkey) and started traveling the world. Even though this blog is more sailing-oriented, we highly recommend giving it a read.
Photo credit: fysurf.com
Sometimes, you just want to see cool surfing videos and photos. For those occasions, we recommend FY Surf, which is a Tumblr blog where you will find inspiring surfing photos and videos. The great thing about this blog is the fact that it's up to date with surfing news, which makes it a great blog to follow. If you have something cool you want to share with the folks over at FY Surf, you can submit your own stuff and they'll publish it! How cool is that?!
The blog section of Errant Surf is filled with helpful advice about surfing, surf destinations, workout tips and tricks that will help surfers to get stronger, and even some posts about food! We particularly like their ' surf fitness workout of the week' posts! All in all, it's a blog that will surely provide you with lots of valuable information on surfing, so make sure you give it a read!
Photo credit: tatianahoward.com
We absolutely love Tatiana Howard! She's a wonderful person, a great windsurfer, and a humanitarian. What's not to love about that?! She's also the founder of The Butterfly Effect, a worldwide movement meant to empower and inspire women around the globe through water sports. And she was kind enough to give us an interview! On her website, you can find out more about The Butterfly Effect and see her ever-so-stunning surfing photos!
Photo credit: fijisurfshots.com
There isn't a surf blog on the entire web that features more stunning surfing photographs than the Fiji Surf Blog! You can spend hours browsing the pages of their blog and still not get tired of all the gorgeous photos of people surfing, breaking waves and everything that is surf related. This blog completely immerses you in the world of surfing and that's why we love it so much!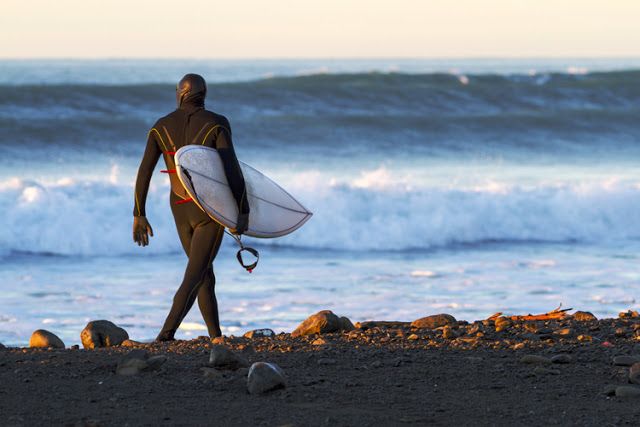 Photo credit: wearesurfer.net
We are Surfers is an international surfing, surf art and culture website. It's where you will find pretty much everything you need to know about surfing, from surf artists to tutorials, debates, articles and interviews. The thing that makes us state that this is probably the best surf website/blog on the internet is the fact that they post several times a day, which means that you will always be up to date on everything that happens in the world of surfing. This one should be a definite bookmark!
Last Name First is a video blog featuring surfing clips and photos. If there's one thing surfers do well, aside from surfing, it's they make great videos about surfing. Full of big wave surfing clips and more barrels than anyone can ever imagine, this blog will is sure to entertain and make you want to get your feet wet and ride that wave!
River surfing is such an underappreciated sport! The people over at SUP for the soul write about river surfing events and various other things about river surfing, including reviews and they even have a section on how to river surf. If you've ever wondered what river surfing is all about, we highly suggest you pay them a visit!
Photo credit: surfragette.com
Marta is a surfer who understood early on that female surfers need to work extra hard to be taken seriously in this sport. Surfragette was born out of her desire to show everyone that women can be great surfers, too. In her own words, her blog is "a lot of things - a personal journal, a community, a place where you get to know other people's lives, a path to walk slowly and enjoy..." In our words, her blog is a wonderful place!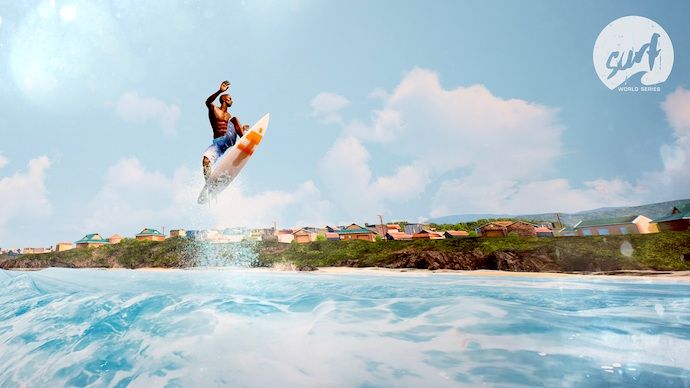 Photo credit: surferdad.co.uk
Surfer Dad is one of the surf blogs we love the most. The man behind it is a thirty-something surfer living in Cornwall. He came up with the idea for his blog after he noticed that he spent most of his days thinking that he would rather go surfing. As he puts it, " the idea of this blog is to provide surfing solace to a wave starved father." Be sure to check this blog out, it's fun, filled with great posts and recommendations for surfers and surfer parents, alike!

Photo credit: annaehrgott.com
Anna Ehrgott is a traveling surfer, photographer and environmentalist, and her photographic blog is stunning. She has such an eye for capturing gorgeous moments in the water and outside it. Her photography is so personal, and intimate, that it makes you feel as if you're right there with her on her journeys. We could spend hours browsing through it!
---
Have you found the inspiration and motivation you need to embark on your next surfing adventure? Go to BookSurfCamps.com and choose your next wave surfing, kitesurfing, windsurfing or SUP vacation!